Highland Park Master Plan Update
Project Background
Highland Park is one of the City of Grand Rapids' most unique public spaces. This large-scale community park has multiple open greens, valuable natural habitats, and a variety of recreation amenities.
The City of Grand Rapids completed a master plan for Highland Park in 2014. Since then, several improvements have occurred:
New splash pad
New accessible pathways and lighting
Removal of old pool and poolhouse
Addition of disc golf course
Tree plantings
With several master plan improvements accomplished in recent years and the anticipated placement of a new boulder wall (rock climbing) in the park this summer, the City is evaluating the park master plan for necessary updates to enhance safety, usability, and vibrancy of the south side of the park and exisitng natural areas.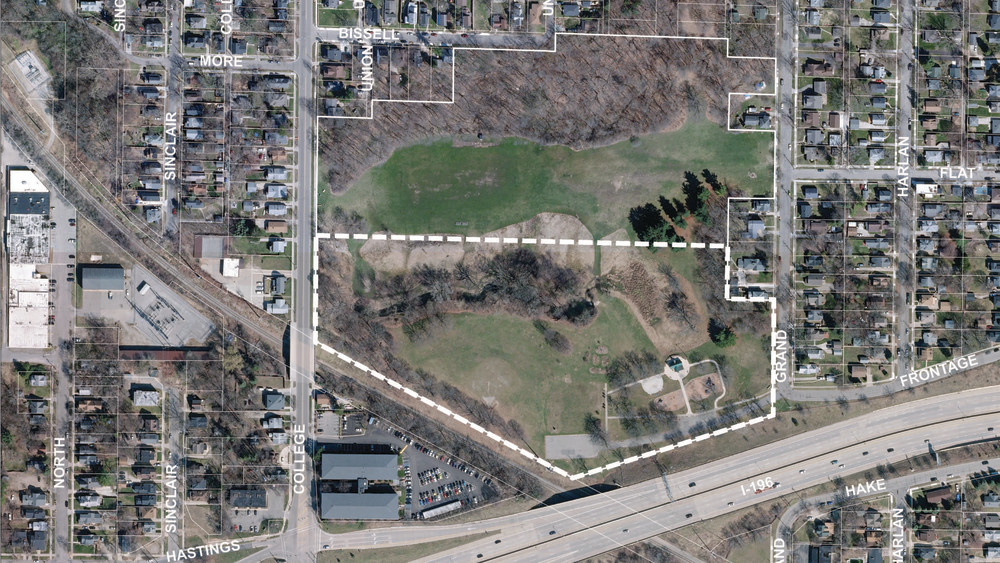 We want to hear from you!
Share your ideas online
This survey should take 5-10 minutes to complete. We encourage residents of all ages to participate!
Share your ideas at the park
​Neighbors are also invited to share ideas and feedback at Highland Park on Friday, July 9th from 4:00 - 7:00 pm.
Your insights will help make the neighborhood a better place to live and recreate.
Thank you for your input!