Riverside Park Master Plan
Share your ideas for future improvements and the long-term vision of Riverside Park!
Project Background
Grand Rapids residents continue to emphasize that parks, natural spaces and safe recreational opportunities are an important part of our community.
Every five years the City of Grand Rapids updates our parks master plan, which provides a road map for the long-term development and sustainability of our park system.
Riverside Park is a large-scale regional park with open green spaces, natural habitats, and a variety of recreation amenities along the banks of the Grand River. The City of Grand Rapids is evaluating future plans for this park for necessary updates to enhance the safety, usability, and vibrancy of the park.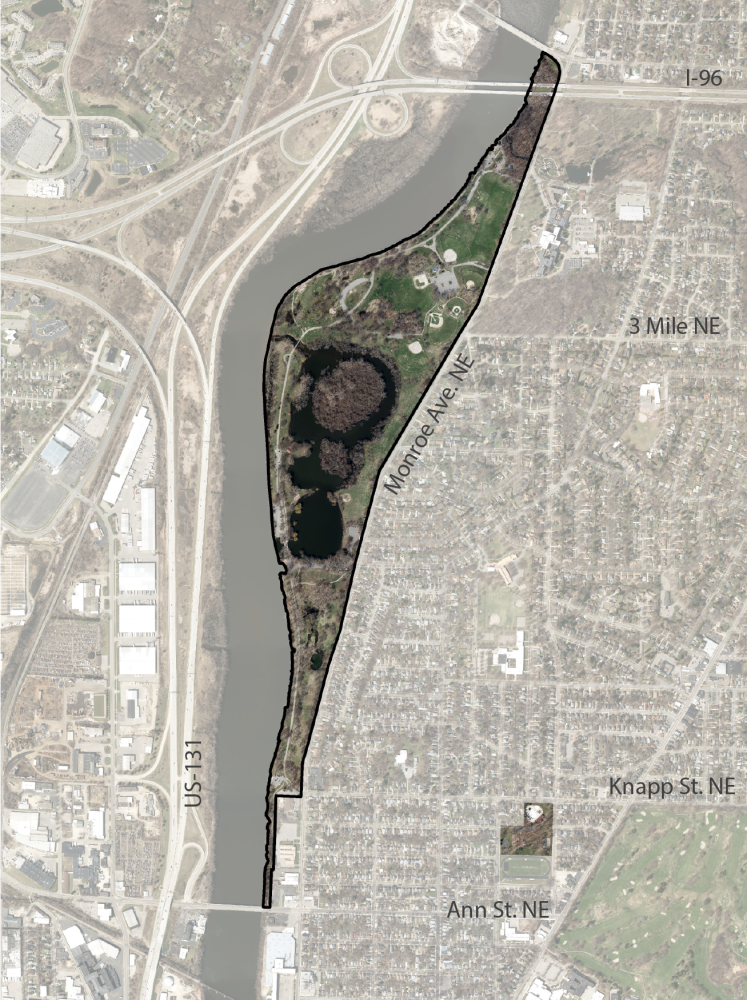 We want to hear from you! We invite you to share your ideas for improvements, programming, and events at Riverside Park.
1. Share your ideas online
This survey should take 5 minutes to complete. We encourage residents of all ages to participate!
2. Share your ideas at the park
Neighbors are also invited to share ideas and feedback at Riverside Park on Friday, July 16th from 5:00-7:00 pm at Food Truck Fridays (Guild Street entrance).